Every couple of years, NZX Agri commissions a survey on its readers to help them understand what their readers want or need. 
This year we decided to go with two different creative ideas to also test what kind of marketing works the best with our subscribers. We did this buy having the creatives point to different URL's where the survey was hosted. 
The first being the 'Give Us A Hand?' campaign. The thought behind this was that it would play on the readers emotions and make them, in a way, feel like they could and could/should help us out. As the newspaper and magazines that NZX Agri publishes, are quite content heavy with minimal white space - we decided to keep the creatives very minimal to have readers stop and actually think.
The second creative focused on the prize element of the survey. For completing the survey you would be in the draw to win a Prezzy card. We kept it the same theme, but changed the copy and added falling money to the creative.
The 'Give Us A Hand' campaign included this as small component on the collateral as we wanted it to focus on the emotion side.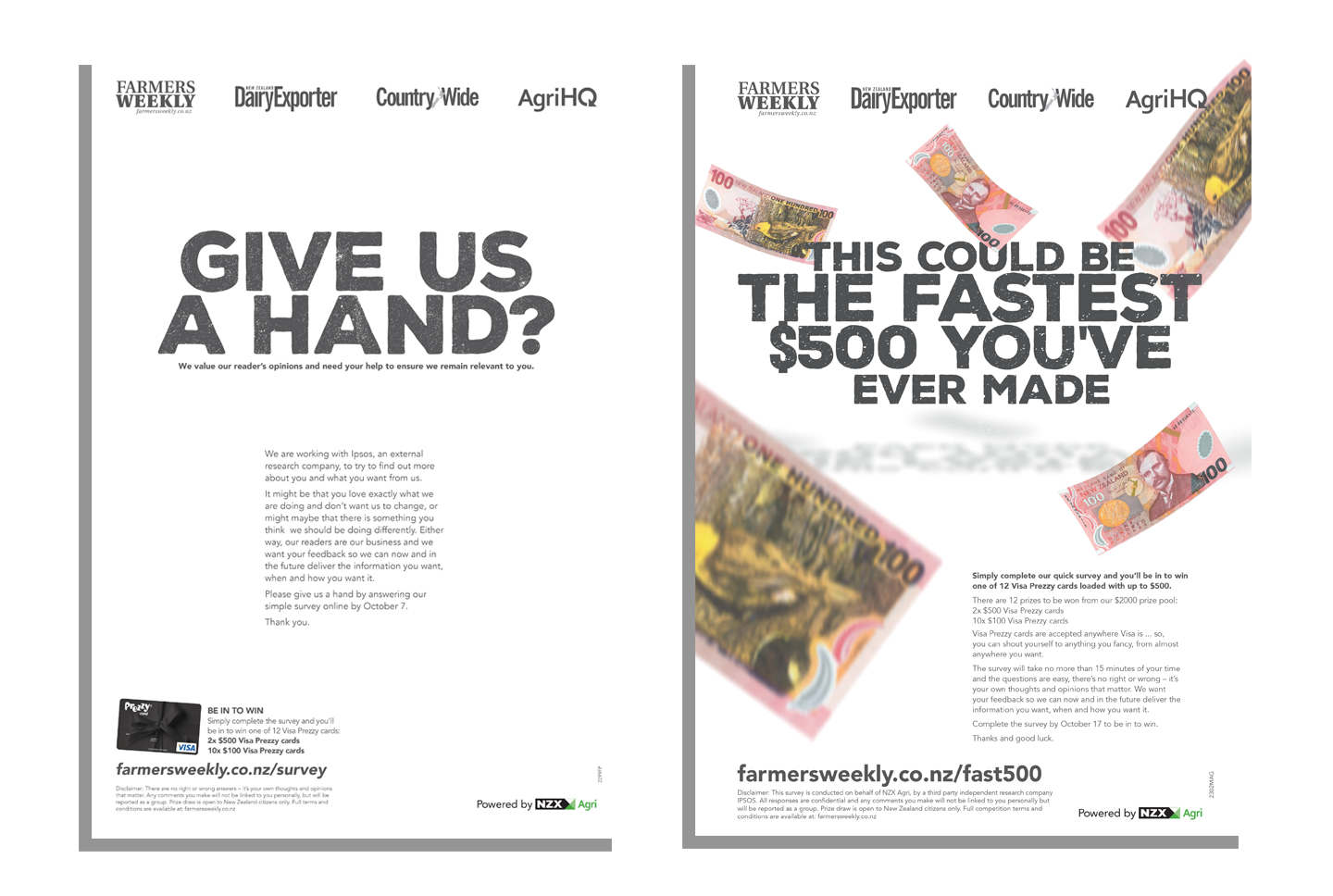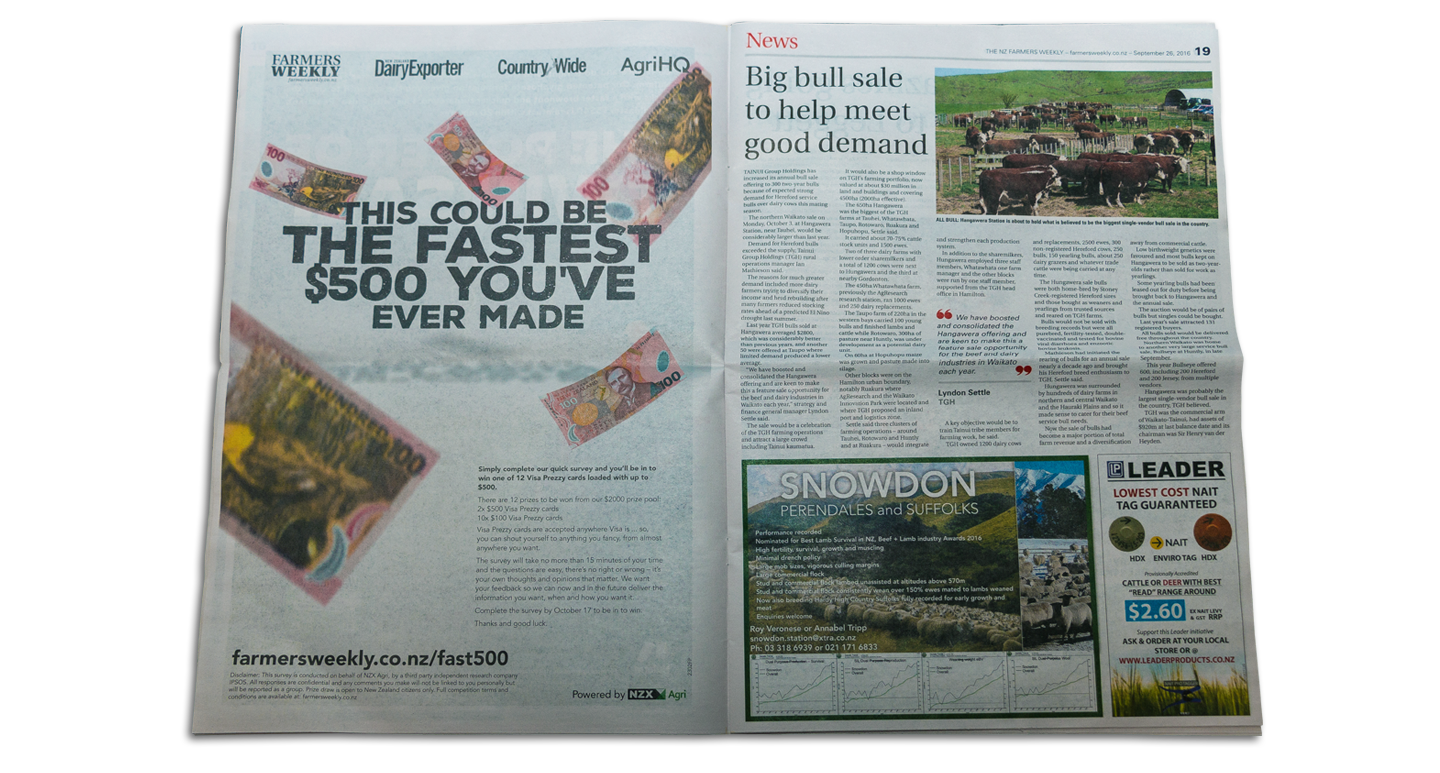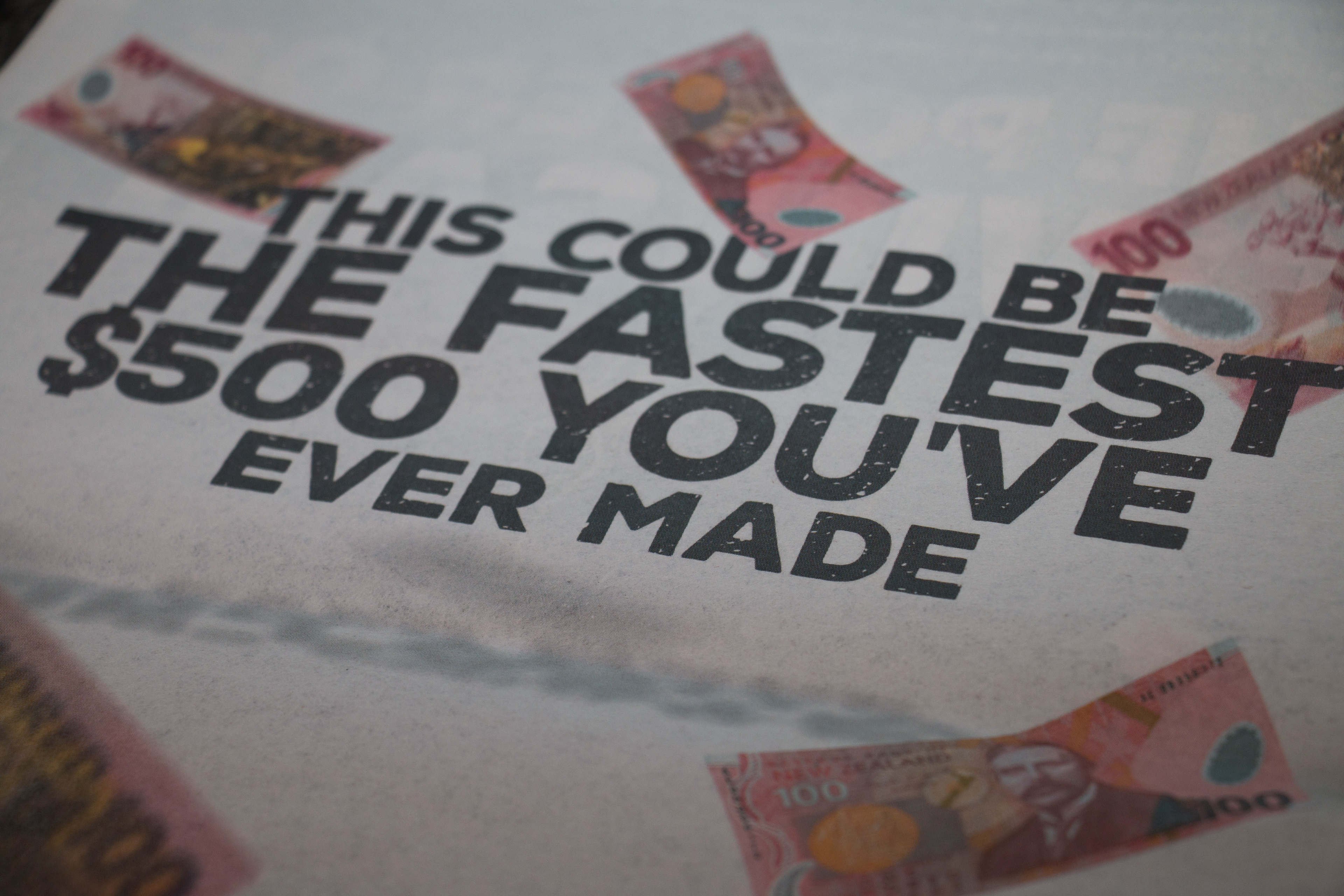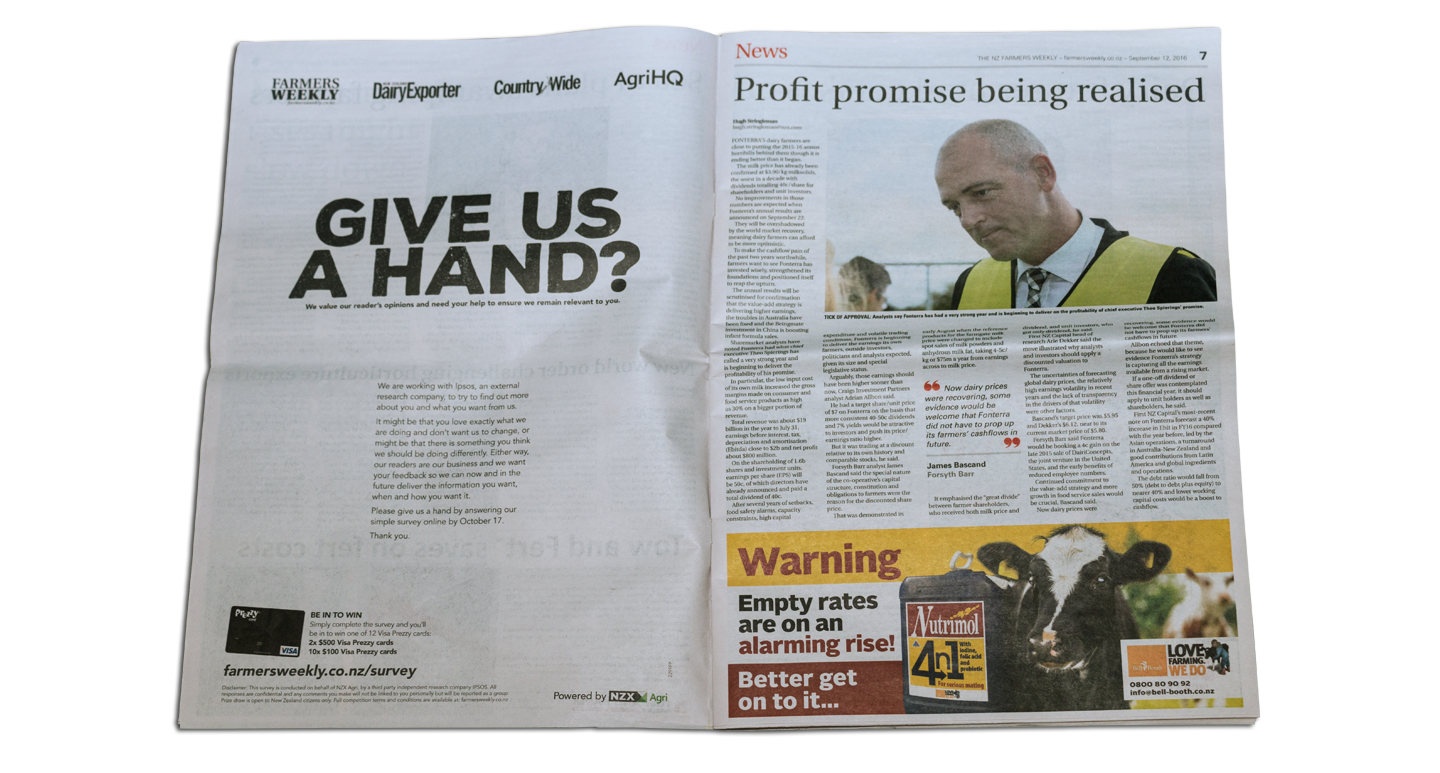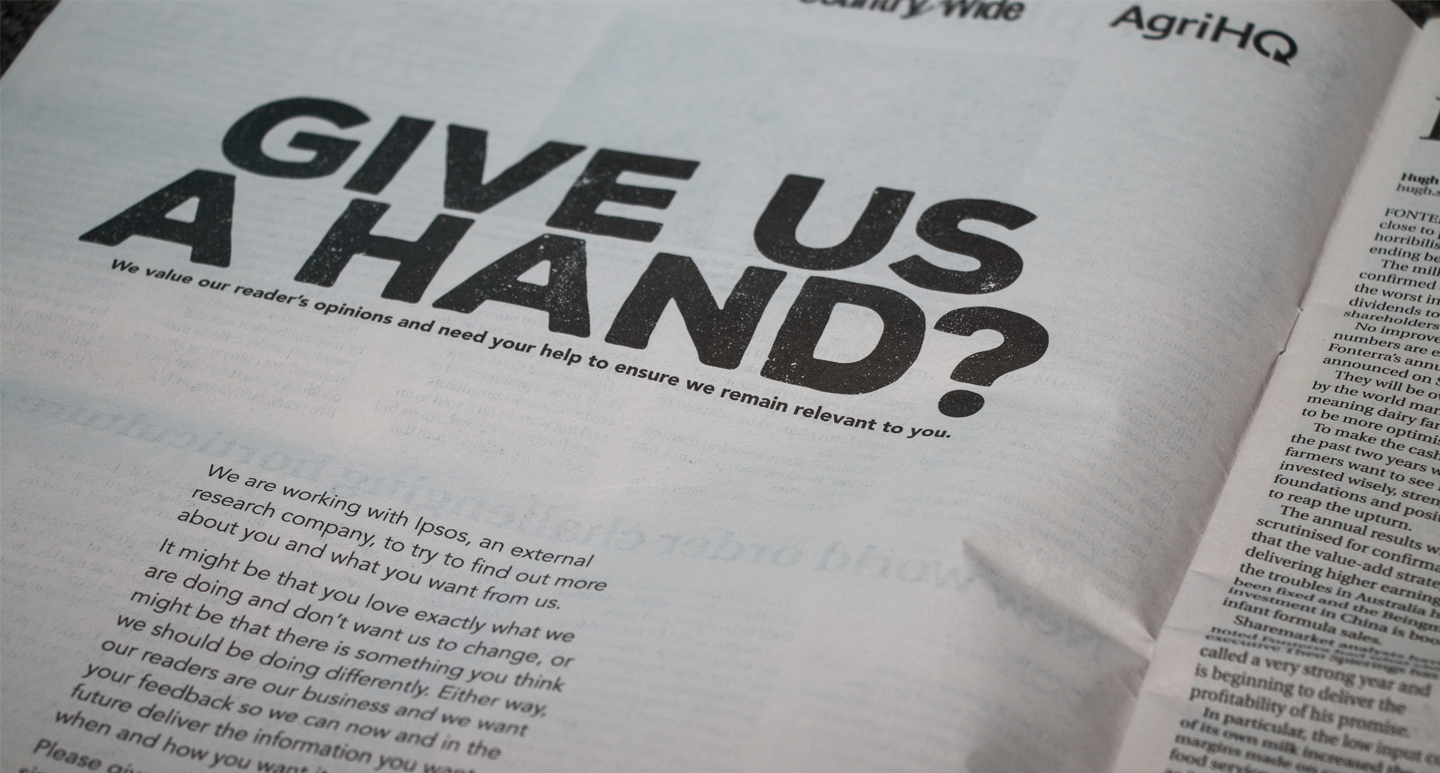 This is an on going campaign and the second part involves a roadshow where the NZX Agri team will be presenting our findings to clients and agencies which is set to happen late January.